Hogmanay Ceilidh
Other Stuff
Hogmanay Ceilidh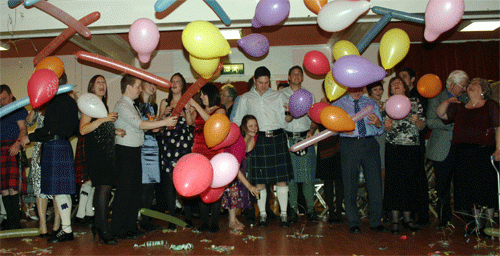 Helensburgh's 25th Hogmanay Ceilidh.
Tickets are now all sold and we are operating a waiting list. Please email if you'd like your name added to the list.

Organised by Helensburgh & District Access Trust, a Scottish Charitable Incorporated Organisation
Victoria Halls, Sinclair Street, Helensburgh
Monday 31st December 2018 8.00pm til 1.00am
Enjoy a traditional Scottish New Year celebration
A family friendly event - Tickets £40 Children under 5 £20
Voicebox Ceilidh Band will be back and Frank will be calling the dances
Bar and delicious buffet from Cafe Rhu
First Foot performance by pipers of the Helensburgh Clan Colquhoun Pipe Band
All proceeds to local countryside access projects in the Helensburgh and West Loch Lomond area.
For further information please email.
Our Funding Partners







How you can help

The Three Lochs Way is managed and maintained by the voluntary efforts of members of Helensburgh & District Access Trust which urgently requires funding for improvements to the route. Find out more on how you can help.